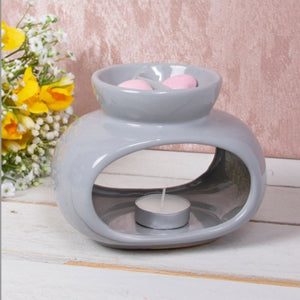 Grey Ceramic Oil Burner 
Mix up your fragrance with our double burner, mix and match your wax melts for your own unique fragrance!
Fill your room with fragrance , a beautiful gift for any occasion
Wax Melts create a warm, inviting smell to most spaces but use with caution and understand the correct way to use wax melts properly. Do not leave your wax melter unattended for any reason.