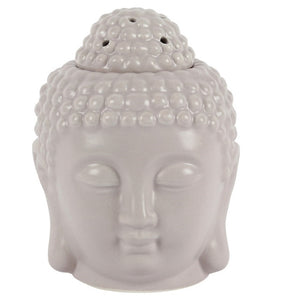 Grey Buddha Head Oil Burner
Made from porcelain this burner has a lovely silky glaze and gives a soft glow at night. It can be used as a wax melt burner too however it is advisable to consider the size and depth of the bowl when adding wax to ensure it will not overrun the edges when melted.
Fill your room with fragrance , a beautiful gift for any occasion
Wax Melts create a warm, inviting smell to most spaces but use with caution and understand the correct way to use wax melts properly. Do not leave your wax melter unattended for any reason.